Top 5 Stories on Brownstoner This Week: The History Behind a Crumbling Interior in Fort Greene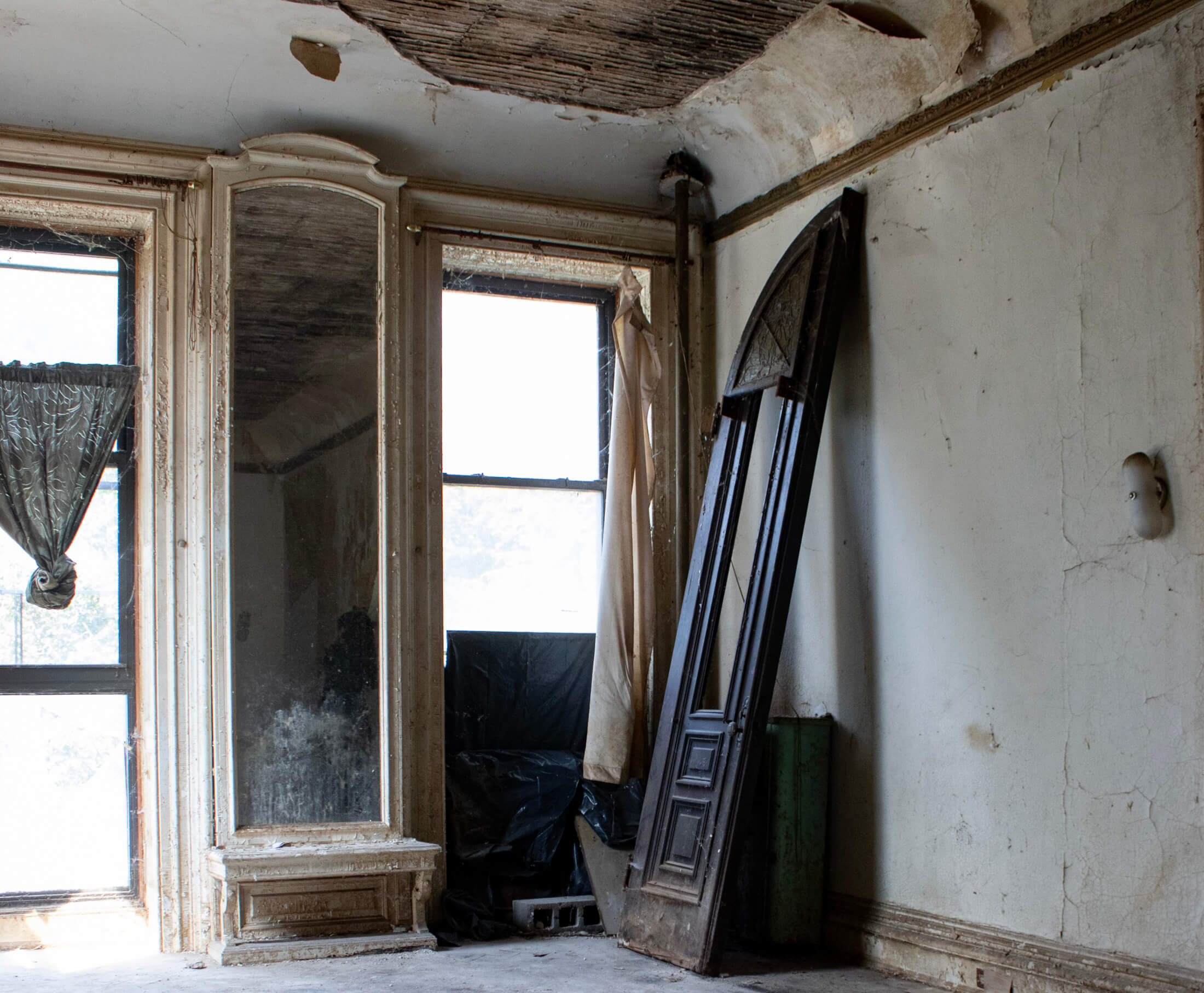 The Decaying Splendor of a Fort Greene Manse
It has been slowly crumbling for years. With broken windows, a boarded-up front door at the top of a once-grand stoop, and a trash-strewn yard, the 1860s Italianate across from Fort Greene Park gives up few clues as to whether any tantalizing remnants linger on the interior.
—

Crown Heights Row House With Unpainted Woodwork, Mantels, Built-ins Asks $1.699 Million
One in a row of Renaissance Revival-style houses designed by prolific Brooklyn architect Axel Hedman, this Crown Heights single-family is teeming with original woodwork, from fretwork to an impressive stair with built-in bench. The house at 1072 Prospect Place is also on a block that's part of 20th century urban design history; it had a redesign by I.M Pei. as part of the 1960s Superblocks program.
—
Let There Be Light: The Big and Shiny Pier Mirrors of Victorian Brooklyn
Old house lovers must be curious about pier mirrors as this story from 2016 is suddenly popular. What is a pier mirror exactly? A pier mirror, or pier glass, is a large mirror designed to fit on the wall space between two windows. They were often designed to hang above a pier table — that is, a table supported by a single pier or column. Hence the name.
—
Contrary to Popular Belief, Home Buyers Are Flocking to Brooklyn
All the things that make Brooklyn Brooklyn have been assets in the pandemic — abundant parks and outdoor space, low-rise neighborhoods, houses and small buildings in lieu of apartment towers, stoops, knowing your neighbors, mom and pop businesses that cater to locals — even streets of hopping outdoor eateries that can at times feel like a Parisian boulevard. (It's not exactly Trump's "anarchist" city.)
—


Four Modern Yet Historic Townhouses to See This Weekend, Starting at $1.65 Million
These open house picks from last week can be found in Bed Stuy, Park Slope and Flatbush — and, unusually, one of the two Bed Stuy properties is more expensive than the Park Slope house. They range in price from $1.65 million to $2.995 million. At least three are recently updated and all appear to be in move-in condition.
Related Stories
Email tips@brownstoner.com with further comments, questions or tips. Follow Brownstoner on Twitter and Instagram, and like us on Facebook.