Go for a Glowing Garden Walk With the Grand Holiday Illumination at Untermyer Gardens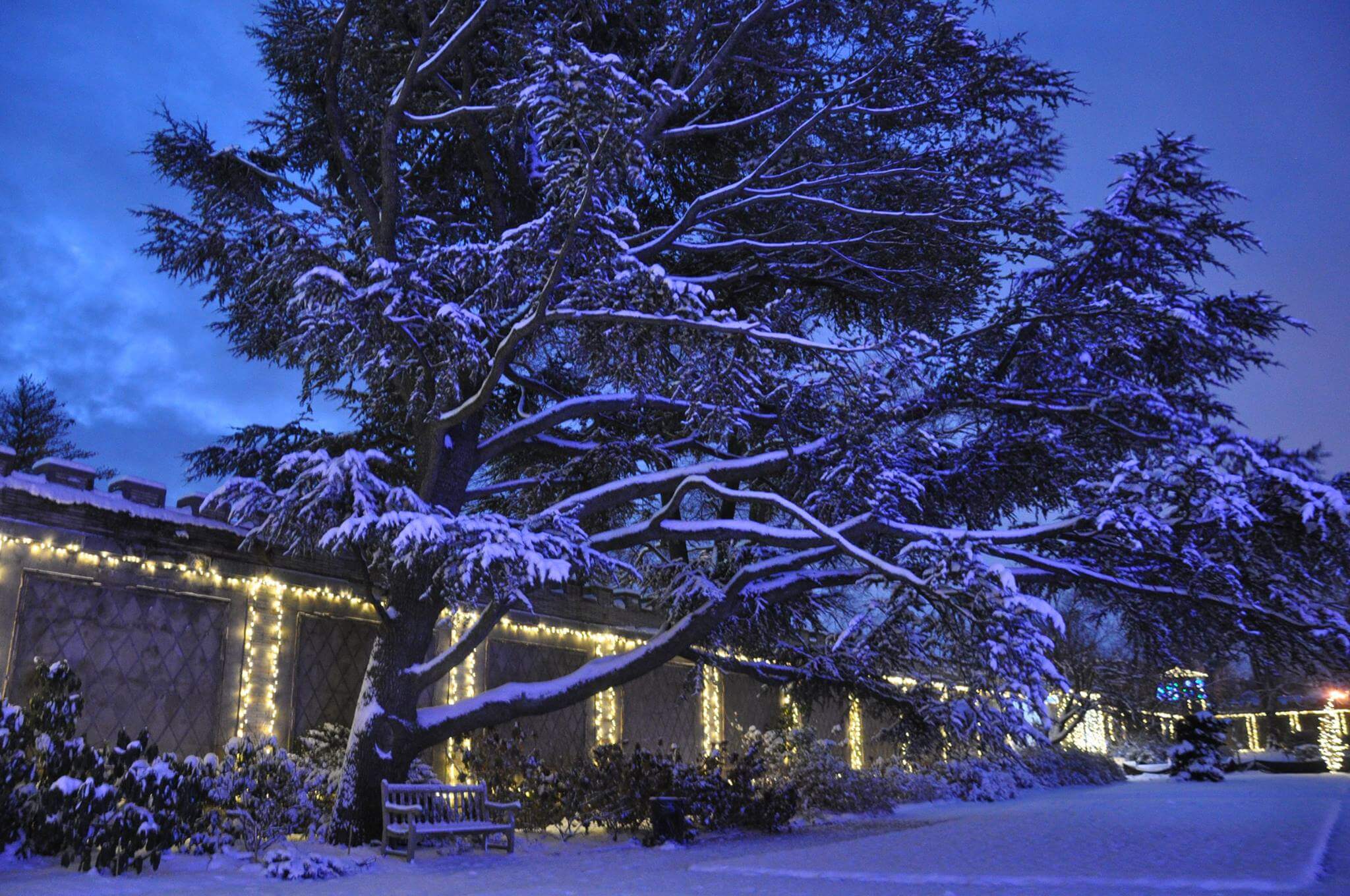 A wander through the enchanting walled garden at Untermeyer Gardens will have an extra dose of atmosphere throughout the month of December.
The Indo-Persian inspired walled garden created by Samuel J. Untermeyer for his estate in Yonkers, N.Y. is blanketed with sparkling lights each year for the annual Grand Holiday Illumination event. The waterways, octagonal towers and amphitheater are all aglow so that visitors can enjoy a free tour after dark.
The walled garden is just one feature of the elaborate gardens Untermyer created for his estate, called Greystone. While the grand mansion was demolished in the 1940s, a portion of his original garden overlooking the Hudson River still survives. The 43-acre landscape includes formal plantings, garden follies and woodland trails. The site is owned by the city of Yonkers and the Untermyer Gardens Conservancy promotes the historic site, raises funds and plans conservation projects.
Only the walled garden is open during the illumination event, if you want to take a hike through the rest of the landscape you will need to visit during the day.
The walled garden will be illuminated every night through January 1 from 4:30 to 8 p.m. Admission is free, but donations to support the work of the Untermyer Gardens Conservancy are welcome.
To reach Untermyer Gardens take MetroNorth to Greystone, then take a roughly 20-minute walk uphill to the garden. For a scenic route, you can catch the Old Croton Aqueduct trail a short distance from the station. Full walking directions are on the website. By car, Untermyer Gardens is about one hour from Brooklyn.
Related Stories
Email tips@brownstoner.com with further comments, questions or tips. Follow Brownstoner on Twitter and Instagram, and like us on Facebook.