4 Magnificent Historic Homes to Visit in Upstate New York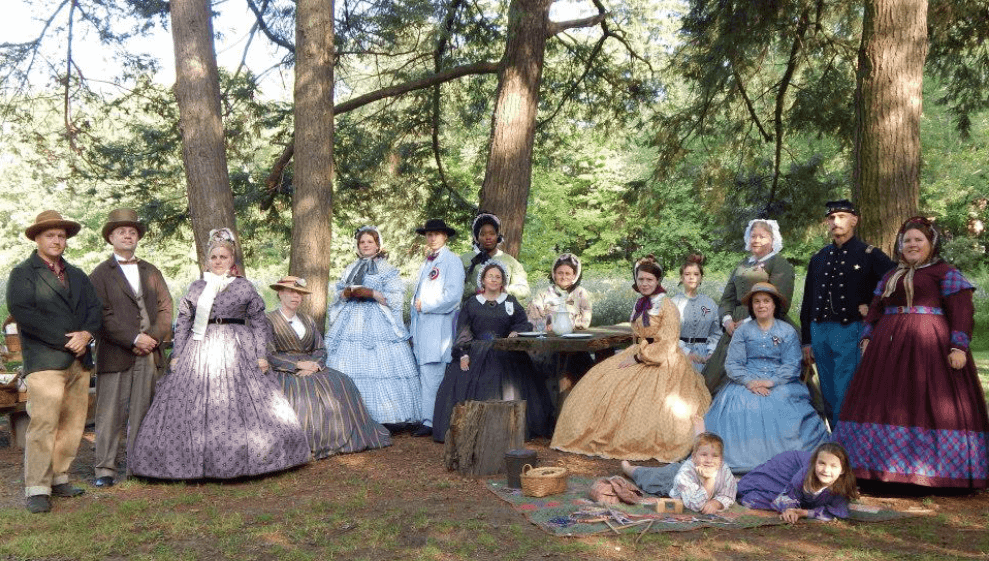 Take a trip down New York's storied memory lane with a visit to a historical home. Upstate New York boasts opulent, antique and utterly fascinating structures that — with the help of staff who may even dress in period pieces — transport you to yesteryear. Check out these four fabulous stops, all close to NYC and perfect for a weekend getaway.
Historic Huguenot Street (New Paltz, N.Y.)
With origins dating back to 1678, Historic Huguenot Street, pictured above, preserves the culture of the group who settled in the Hudson Valley seeking religious freedom and pastoral wilds. This 10-acre National Historic Landmark District features seven historic stone houses, a reconstructed church, exhibits, a research library, burial ground and more.
Tours are by appointment only and cost $10 ($8 for seniors and veterans). Private tour fees vary by type and number of participants. Customize your experience by choosing from interior and exterior house tours, hanging with historic interpreters in period costumes, and lectures.
Distance from Brooklyn: 1 hour, 45 mins by car
—
Lyndhurst (Tarrytown, N.Y.)
Get your Gothic Revival on at the glorious Lyndhurst mansion. Situated on the banks of the Hudson River, this beautiful mansion was first designed in 1838 and was home to NYC mayor William Paulding, merchant George Merritt, and railroad tycoon Jay Gould. Stroll through the carriage porch, the drawing room and more for a glimpse of a former high life or participate in a number of compelling cultural events and activities. Prices start at $8.
Distance from Brooklyn: 1 hr by car, or take the Metro North to Tarrytown and grab a cab. Opens April 22.
—
Kykuit: The Rockefeller Estate (Sleepy Hollow, N.Y.)
Rock like the Rockerfellers did at the luxurious, sprawling, six-story Kykuit estate. A historic site of the National Trust for Historic Preservation, this landmark is over a century old and boasts eye-popping architecture, glorious gardens, art, history and more. Peep Picassos before ogling classic cars in the Coach Barn. Visitor prices start at $15 for members, and work their way up to $40.
Distance from Brooklyn: 1 hour by car or take the Metro North to Tarrytown and grab a cab.
—
Boscobel House and Gardens (Garrison, N.Y.)
Built between 1804-1808, Boscobel is one of the country's premier examples of Federal architecture in the country. Packed with high-style furniture, unique cabinetry and English china, period interiors, textiles and more, this time capsule is magical and magnificent all at once. When in bloom, the rose garden is a sight and scent to behold. In addition, the herb garden, gazebos and orangery will delight.
Boscobel opens April 1, and admissions start at $11.
Distance from Brooklyn: 1 hour, 15 minutes by car or take the Metro North to Cold Spring and take the Cold Spring Trolley, grab a cab or walk one-and-a-half miles.
Related Stories
Go on a Tri-State Treasure Hunt at These 5 Fabulous Flea Markets
Horses and Goats and Alpacas, Oh My: 5 Great Spots to Get Your Animal Fix Upstate
These 4 Upstate New York Homes With Lake Views Can Be Yours for Under $200K
Email tips@brownstoner.com with further comments, questions or tips. Follow Brownstoner on Twitter and Instagram, and like us on Facebook.