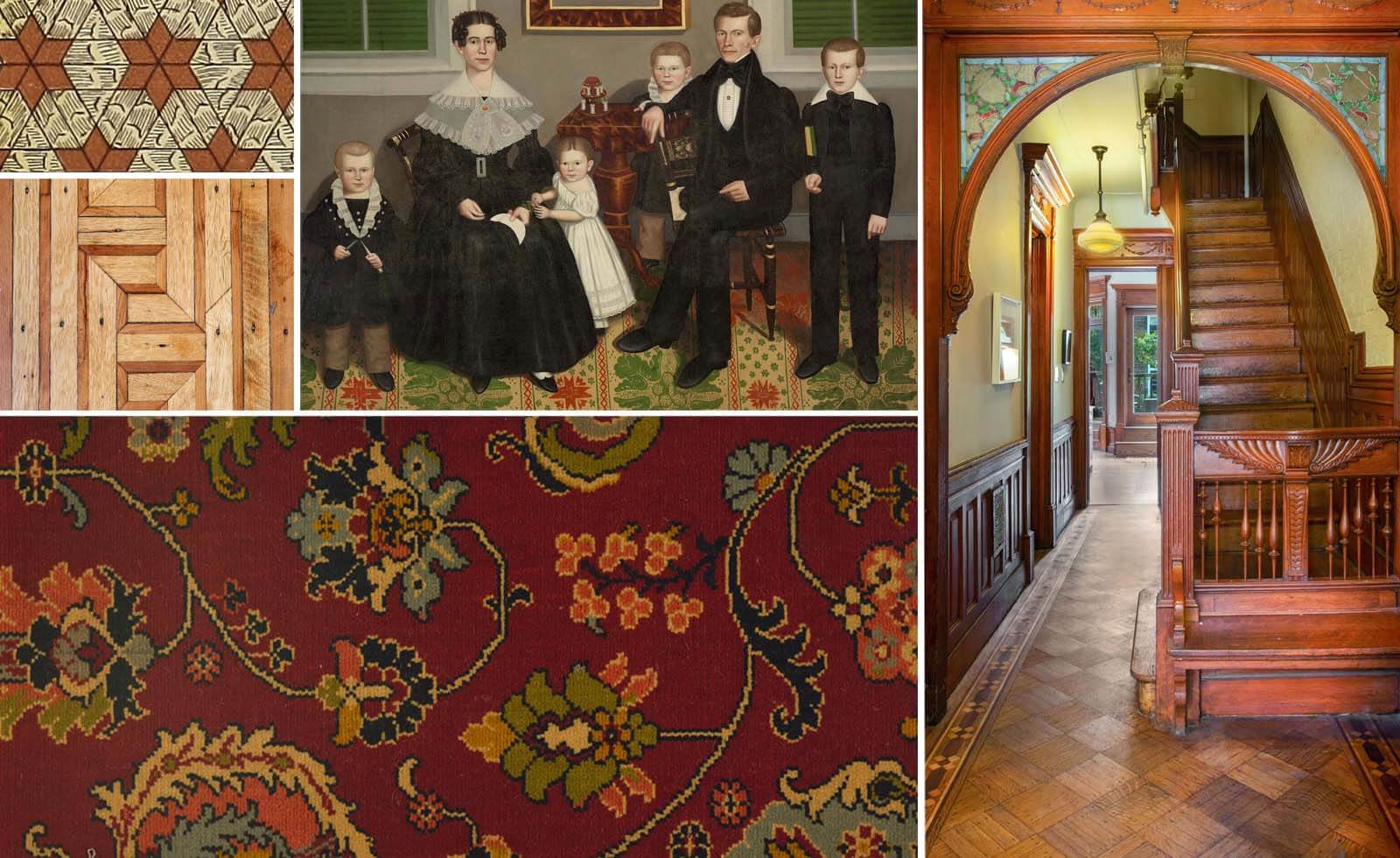 To me, the best old houses are the ones that no one has touched in years. The floors are covered in wall to wall carpeting of dubious antiquity, or layers upon layers of linoleum.

The Insider, Brownstoner's weekly look at how Brooklynites are renovating and decorating their homes, is written and produced by Cara Greenberg, a veteran design journalist and proud Brooklyn resident.
Hard as it may be to believe, ten years ago this immaculate 1873 brownstone on one of Clinton Hill's most elegant blocks was chopped into six SRO [single room occupancy] units, sharing four kitchens between them. Its wood floors were so grimy no one knew they were parquet. Its imposing arched entry door had cardboard panes instead of glass. The sky was visible through holes in the top-floor ceiling.
When the current owners — a couple with two teenagers, who live on three of the four floors and rent out the garden level — bought the building in 2001 and embarked on a renovation, the house more than met them halfway. Behind the jerry-rigged kitchens, original detail lurked. The plaster crown moldings and hefty stair balusters were all there — in need of repair, but basically intact. Seven marble fireplace mantels remained. In the basement, they found all the house's original panel doors. With the help of a master carpenter, plasterers, and other tradespeople, they put it all back together again.
The eclectic furnishings, strong on 20th century modernism, demonstrate how sympathetically clean-lined modern design can work against the more ornate splendors of 19th century row house architecture. Turkish rugs, African artifacts, found objects, and contemporary artworks round out the decor, making for a unique and lively mix.
Lots more photos and details on the jump.
Photos: Cara Greenberg