A Beloved Brooklyn Icon Is Available to Rent — an Extraordinary Flagship Opportunity
Almost as iconic as the Brooklyn Bridge, the remarkable and historic clock tower building at 1 Hanson Place on the border of Downtown Brooklyn was for almost a century the tallest building in the borough. Locals would tell the time by it and generations of Brooklynites remember banking there.
A landmark inside and out, and now available to rent, One Hanson Place presents an extraordinary flagship opportunity, with 40,000 square feet of commercial space in the heart of Brooklyn.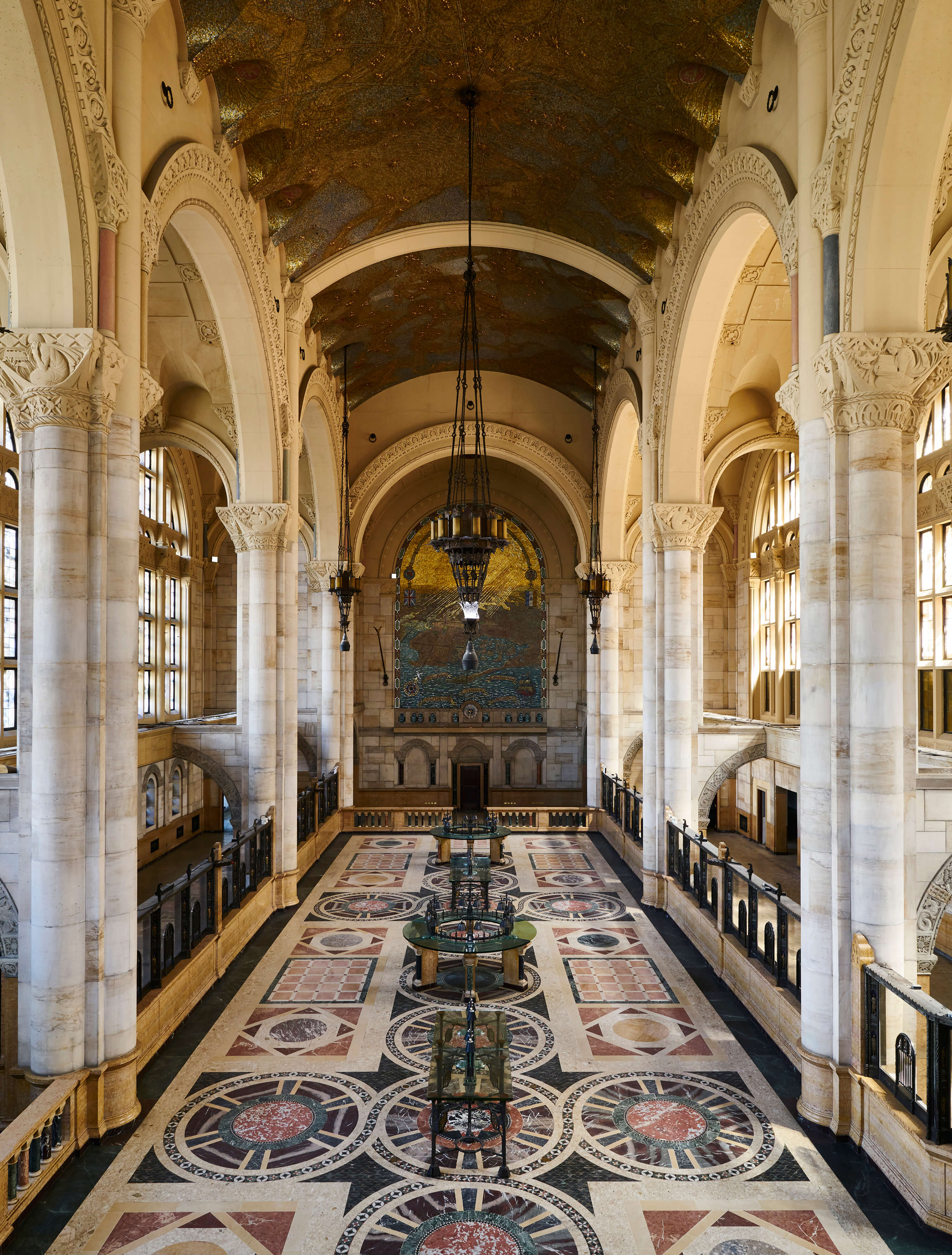 Built in 1929 and designed by Halsey, McCormack and Helmer as the Williamsburgh Savings Bank Tower, it's one of the most beautiful skyscrapers in New York City.
The extraordinary Art Deco, Byzantine and Romanesque interior comprises three levels. The main floor has a soaring, 63-foot-high vaulted ceiling, columns, mosaic murals and ceiling, inlaid stone floors with 22 types of marble, and metalwork.
Upstairs, mezzanines overlook the main floor. The centerpiece of the lower level is the historic bank vault, with three 64-ton doors at its entrance.
The building is located at the intersection of Brooklyn's main arteries, Flatbush and Atlantic avenues, in the BAM Cultural District, where five neighborhoods converge — Fort Greene, Downtown Brooklyn, Boerum Hill, Park Slope, and Prospect Heights.
Outside, the area buzzes with pedestrians. The new Apple store, Whole Foods 365 and Atlantic Terminal are across the street, and Barclays Center, the Fulton Mall and the Atlantic Terminal Mall are all close at hand.
The building is near 11 subway lines, culture, nightlife and homes — including the One Hanson Place condos on the building's upper levels.
The landmark was a popular winter home for the Brooklyn Flea for a number of years, and flagship possibilities include retail, offices, dining and entertainment.
Please visit One Hanson Place's website for more information or, to arrange to view the property in person, contact Chris DeCrosta at cd@goodspace.nyc or (718) 864-0090.