Cherry Trees Spring Into Bloom at the Brooklyn Botanic Garden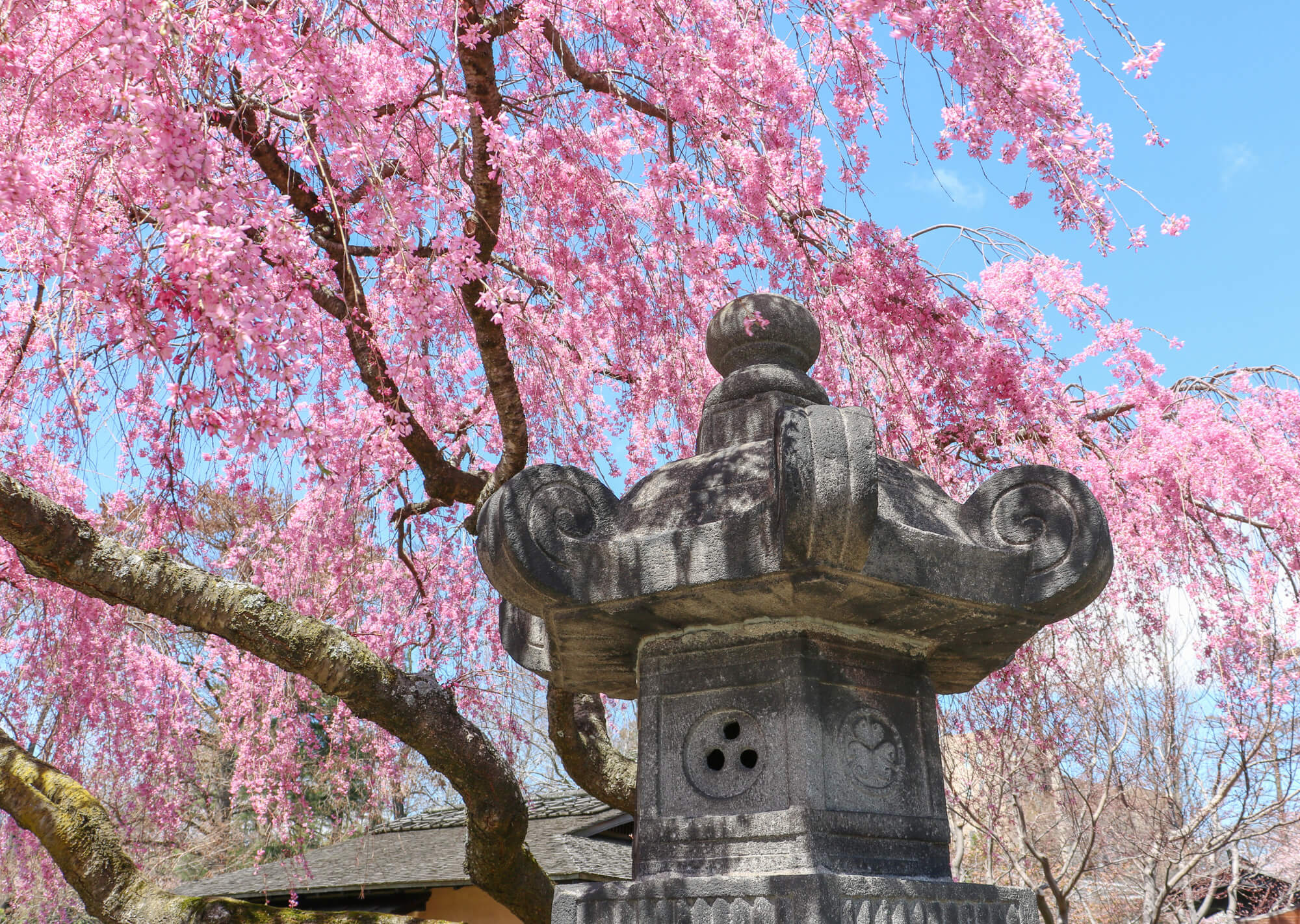 It may have seemed like a long wait for signs of spring, but Brooklyn trees are finally blooming and that means it is time for cherry blossoms at the Brooklyn Botanic Garden.
Founded in 1910, the garden has over 18,000 kinds of plants spread out over its 52-acre site on the eastern boundary of Prospect Park. The botanical collection includes over 200 flowering cherry trees that provide a burst of much needed color in the spring.
With 26 species and cultivars in the collection, the cherry trees typically bloom from around late March through the middle of May. Since the varieties all have different bloom times, there isn't a magic moment when you can see all the trees in flower, but it does mean that you can keep going back to spot new bloomers.
Flowering beauties are throughout the garden, but the largest concentration of cherries can be spotted in the Japanese Hill-and-Pond Garden, the Cherry Cultivars Area, Cherry Walk, Cherry Esplanade and the Osborne Garden.
If you are waiting for a specific location or varietal to bloom you may want to check out the garden's "Cherry Watch" map. It's updated once a week to show the bloom status. We found the map to be pretty accurate — this week, trees were in bloom around the Japanese Hill-and-Pond Garden but the Cherry Walk was not yet resplendent.
Cherries aren't the only spring bloomers in the garden. In full bloom this week are the stunning trees of the Magnolia Plaza, with their pastel-colored flowers delicately framing a view of the 1912 Administration and Library Building.
If you want to blend your cherry tree gazing with a dose of traditional and contemporary Japanese culture, the garden's annual Sakura Matsuri festival will take place the last weekend in April, on April 28 and 29. With more than 60 events and performances planned its an opportunity for Brooklynites and other city dwellers to celebrate spring and immerse themselves in the sights and sounds of the festivities.
The jam-packed itinerary includes the annual Parasol Society fashion show, live music, dance performances, a tea ceremony and various cosplay-related activities, in addition to a daylong Japanese market.
Tickets for the event are available online, with adult tickets at $30 per day and students and seniors tickets at $25. Children under 12 get in free. A limited number of tickets will be available on the day, so it is best to purchase tickets in advance. Click here for more information.

General admission to the Brooklyn Botanic Garden is $15 for adults, $8 for students and seniors and free for children under 12. From March through November there's free admission on Friday mornings from 8 a.m. to 12 p.m.
Regular hours for the garden are Tuesdays through Fridays from 8 a.m. to 6 p.m. and Saturdays and Sundays from 10 a.m. to 6 p.m. During the peak spring bloom season the garden will be open until 8:30 p.m. on Tuesdays. For more information on hours and admission, click here.
[Photos by Susan De Vries]
Related Stories
Email tips@brownstoner.com with further comments, questions or tips. Follow Brownstoner on Twitter and Instagram, and like us on Facebook.