5th Avenue: Not Your Father's Park Slope
Washington Park to Green-Wood Cemetery
Bound by 3rd Street, 5th Street, 4th Avenue, and 5th Avenue, Washington Park is home to handball and basketball courts, a baseball/soccer field, a killer playground, a farmer's market, a skate park, and the Old Stone House, a reconstructed Dutch farmhouse from the 1600s that is now a museum and event space. Washington Park was also home to Brooklyn's first baseball team, the Atlantics, who played here from 1879 to 1889. After a fire destroyed their park, they had to move…and renamed themselves the Dodgers. Not a bad place to start your kid playing tee ball.
Across the street is neighborhood stalwart, The Gate, a bar with ample streetside outdoor seating, perfect for sipping and people-watching in warmer weather. (Dog-watching, too. They are quite dog-friendly.)
Speaking of warmer days, how about some ice cream? L'Albero dei Gelati (the tree of ice creams?), a Slow Food-approved café and gelato shop offering flavors both classic and offbeat, like bell pepper sorbet and blue cheese gelato.
Past Washington Park you enter into South Slope, which has a lower quotient of cute boutiques, but makes up for it with great bars and lots of backyard options. Sea Witch, Quarterbar, Backyard, Buttermilk Bar, Dram Shop and, of course Freddy's — a beloved Prospect Heights institution that was displaced by Barclays Center, and relocated to the South Slope — all live along this stretch.
Brooklyn Superhero Supply Co., is author Dave Eggers' non-profit that, like comic book superheroes, has a secret identity. On the surface it's a storefront located on 5th and 5th, selling superhero supplies like secret identities and invisibility. Its real superpower, though, is helping kids develop their writing skills. In this store, what's behind the mask is even more exciting.
A few blocks down, Neergaard Pharmacy is a reminder of what drugstores were like before chains ruled the market. It's not just medicine, though. They stock pretty much every organic and natural skin care brand you can imagine, plus a huge selection of toys for kids and adult collectors alike.
Despite Park Slope's tony reputation, there's some great thrift shopping to be had along 5th. One example is Vice Versa on 5th and 15th Street, where you can find a denim jacket in any size for shade for under $20. Not far away Flirt is not only a shop full of beautiful, girly clothes, but the home of a sewing class center, called, adorably, Home Ec.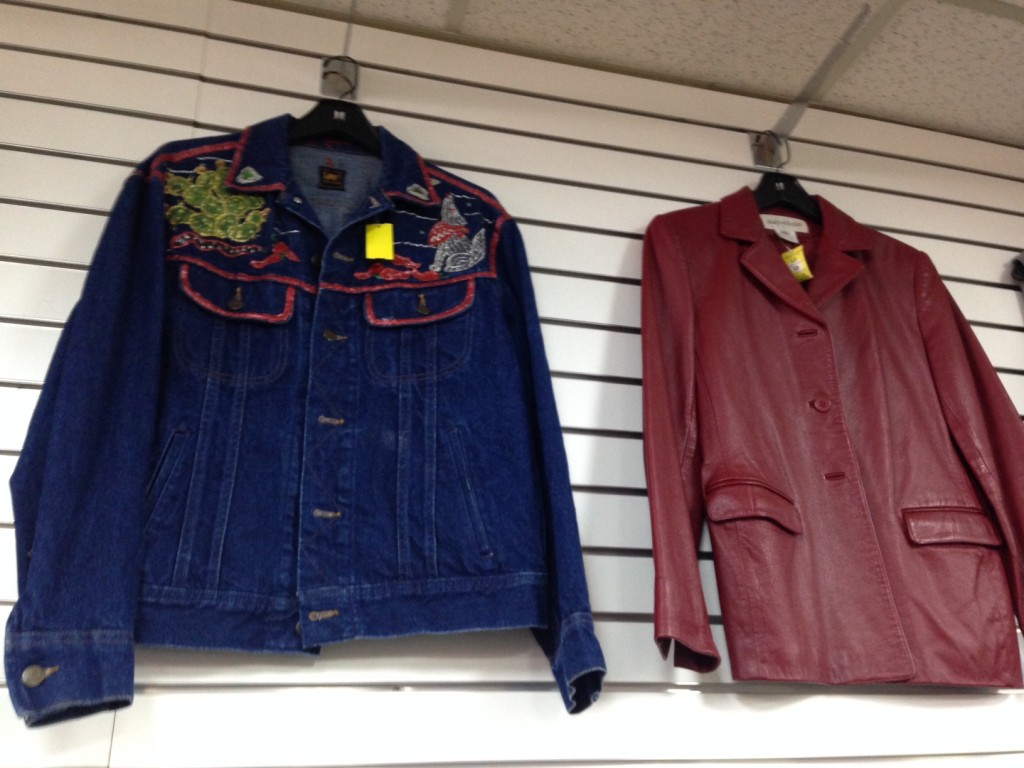 If you're trying on a bunch of clothes, you're going want to stay fit! Park Slope is home to plenty of gyms, but if you go in for a more extreme workout, there's a Crossfit box on 22nd and 5th and a Bikram hot yoga studio at 15th Street.
As South Slope slowly turns into Sunset Park, more Mexican businesses start to dot the avenue, including Girasol, or "sunflower," a bakery and 24-hour diner that serves fancy cakes, tacos and huaraches, or even a burger and fries. Around here, if you look down side streets to the west, you'll catch glimpses of the Statue of Liberty out in New York Harbor. Look straight down 5th, and the Verrazano-Narrows Bridge to Staten Island peeks out over buildings.
Slightly up the hill, on Prospect Avenue, stands The Grand Prospect Hall. If you've ever watched late night television in Brooklyn, you've seen the commercials, where owners Michael and Alice Halkias exclaim, "Grand Prospect Hall–we make your dreeeeams come true!" It may surprise you that the hall was built in 1892 by entrepreneur John Kolle and Ulrich J. Huberty, the architect behind such Prospect Park buildings as the Boathouse and Tennis House. After 100 years as the venue for operas, vaudeville acts, and even a boxing match, The Grand Prospect Hall was bought by the Halkiases in the early 1980s. Since then, it's become a fixture in the New York wedding scene, and one of the most elaborate catering halls money can rent. It's also home to the annual Golden Fest, a celebration of Balkan music that is one of New York's weirdest and most fun musical happenings each year.
At 24th Street, Green-Wood Cemetery begins and, fittingly enough, the Slope ends. In the late 1800s, well-to-do New Yorkers spent Sundays ambling through the grounds, bringing along picnics and libations. It's still a shockingly beautiful green space, and well worth a tour, or a quiet visit to the graves of luminaries like painter Jean-Michel Basquiat, newspaper editor Horace Greeley, and New York governor DeWitt Clinton.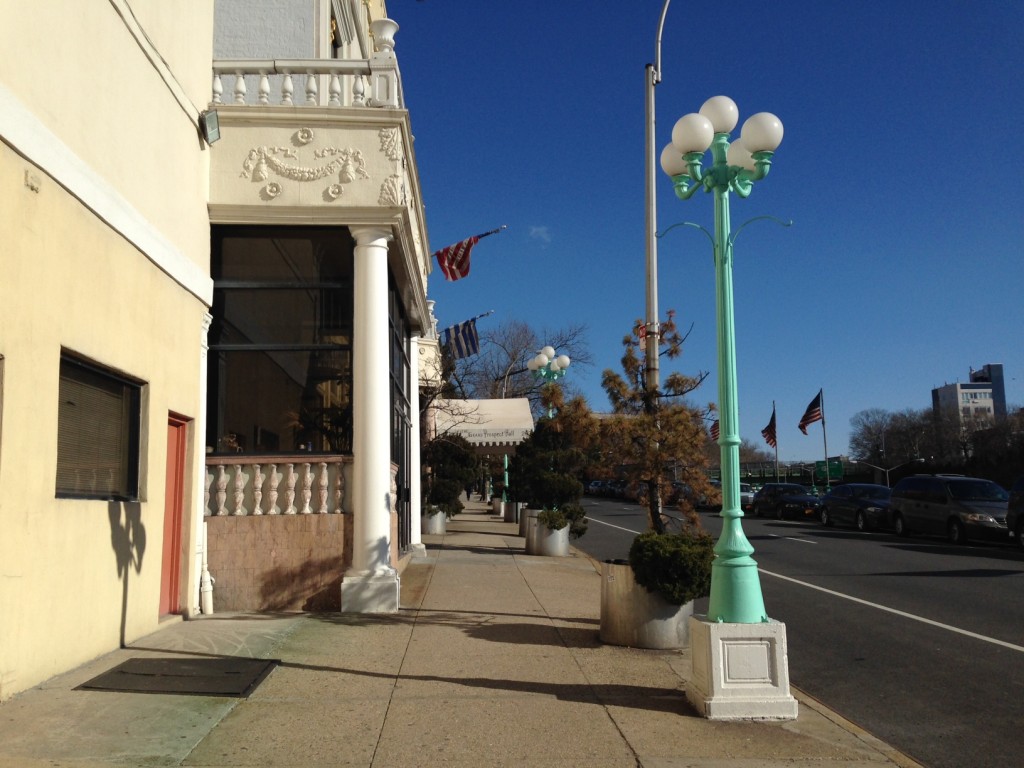 We hope you enjoyed your walk down 5th Avenue. After eating all that food, a long walk is the best thing for you!
For more local Brooklyn flavor, check out our guides to Atlantic Avenue, Court Street, Smith Street, and Bedford Avenue.