5th Avenue: Not Your Father's Park Slope
Sterling Place to 3rd Street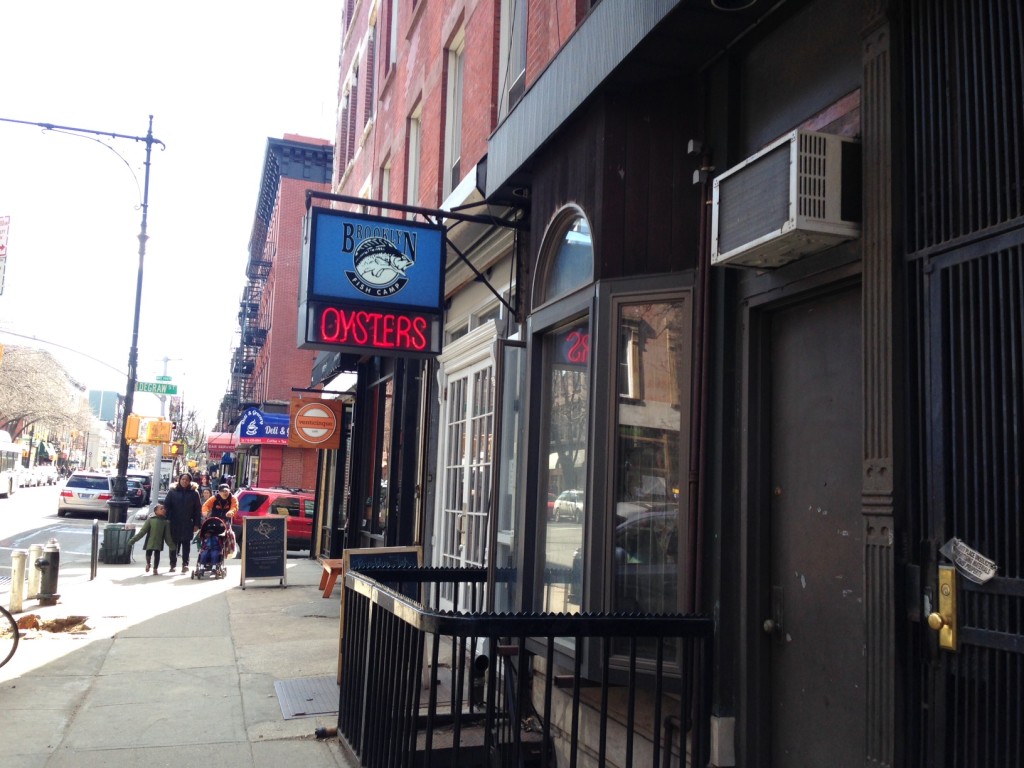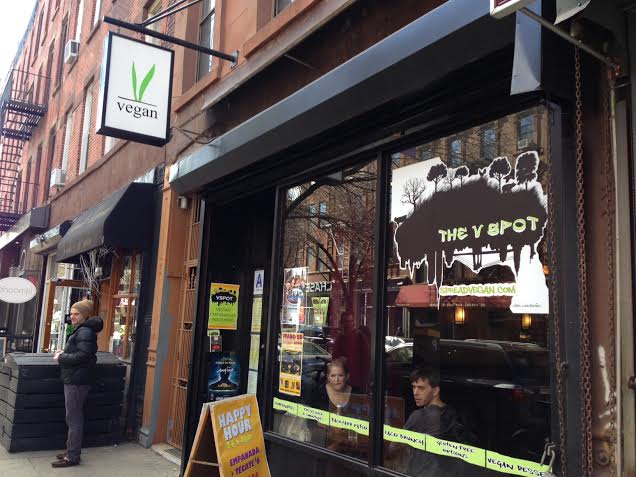 From Sterling Place all the way down to Washington Park at 3rd Street, this section of 5th Avenue is swimming with great places to eat and drink and excellent shopping.
Case in point: on the block between St. John's Place and Degraw Street you'll find fine vegan fare at The V Spot, and the freshest seafood just down the block at Brooklyn Fish Camp, which also has a lovely backyard for the warmer months. Even more relaxing than a leisurely dinner en plain air: the Indonesian-themed D'Mai Urban Spa, one of the most relaxing spots you'll find anywhere in Brooklyn.
To live in Brooklyn is to have a favorite car service — it's a matter of personal choice and geography. For lots of Slopers, it's Arecibo, featured in this New York Magazine article on what it takes to be a car service dispatcher. Arecibo's headquarters is on 5th, between Lincoln Place and Sackett Street.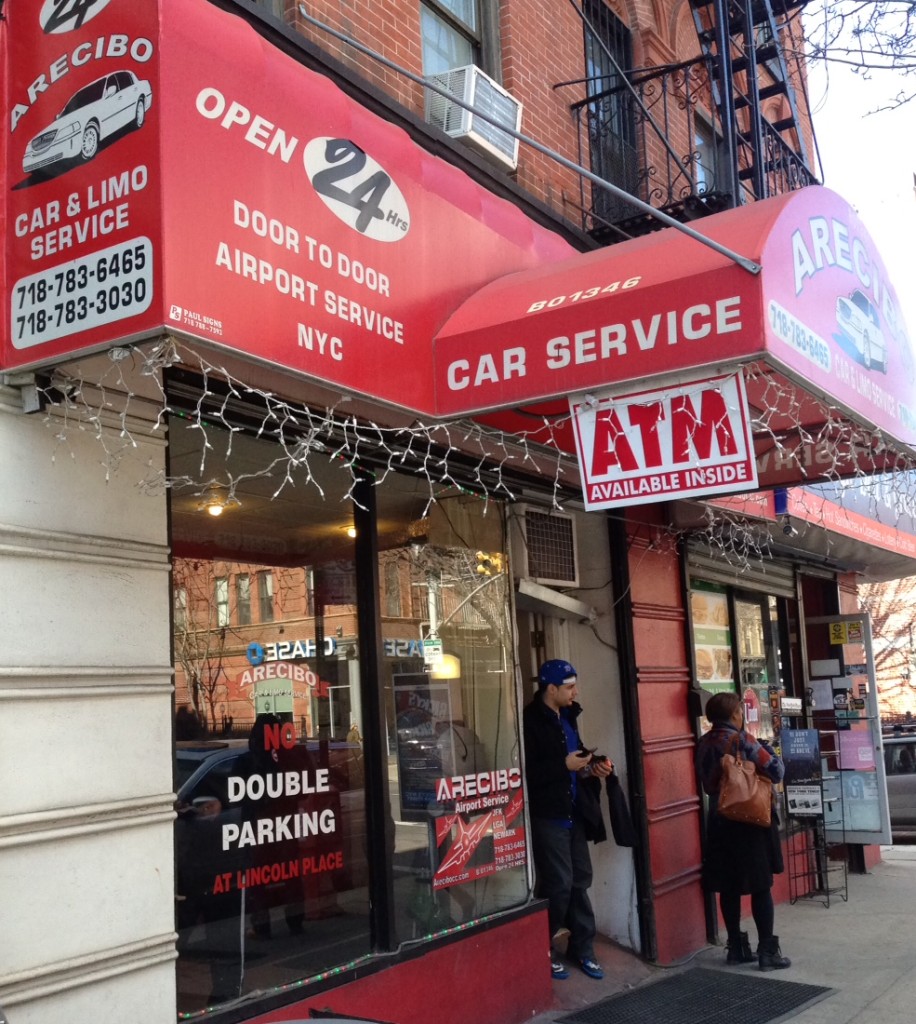 Speaking of things Indonesian, Hiho Batik down the block sells adorable and creative kids clothes as well as do-it-yourself batik kits. For those of you not well versed in this sort of waxing and dying, they also host batik workshops and classes.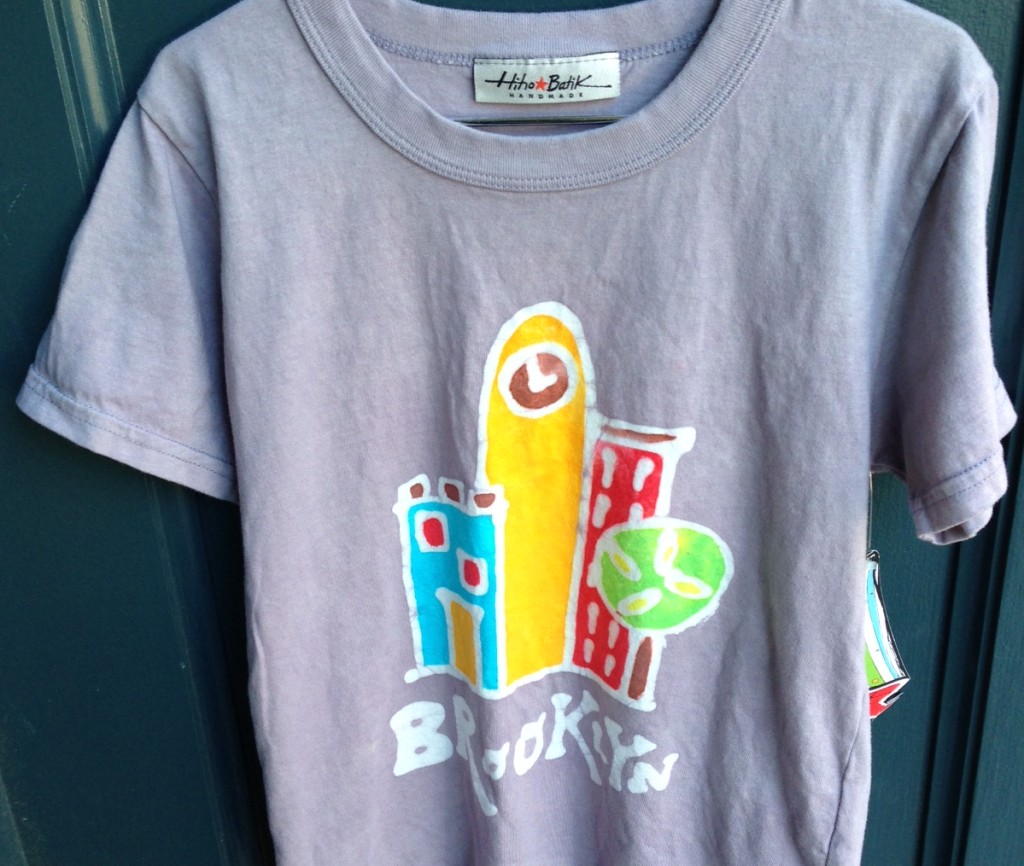 At the corner of 5th Avenue and Sackett Street, Cog & Pearl is one of the best places in Park Slope to pick out a gift, whether it's something to hang on the wall, tableware, or a journal. It's a great spot to get a piece of jewelry for a loved one whose tastes are eclectic or bohemian.
Cute jewelry isn't for everyone, though. For manlier fare, check out Fleisher's next door. The tiny shop sells grass-fed and organic meats, most of which are raised in New York State.
You're going to need something to go with all that meat. Across the street, Bierkraft specializes in craft-brewed beers from around the country and the world, and also stocks a stellar selection of cheeses, cured meats, and gourmet chocolate. You can pick up a sandwich to go, or stay and enjoy the backyard.
Moving from beer to wine, Red, White and Bubbly between Union and President is one of the biggest wine shops in the area. They stock an extensive selection of wines and spirits with a focus on local wines, including vintages from Brooklyn Wine Co. Down the street, Goldy & Mac is a clothing boutique started by two friends who wanted beautiful things without precious price tags.
As you cross President and head toward Carroll Street, you'll see Annie's Blue Ribbon General Store, an uber-Brooklyn-y store full of quirky gift ideas, gardening supplies, green cleaning supplies, stationery, wonderful smelling soaps and candles, and the largest collection of Brooklyn-themed tote bags you're likely to find anywhere. Oh, and did we forget to mention the large jars of candy?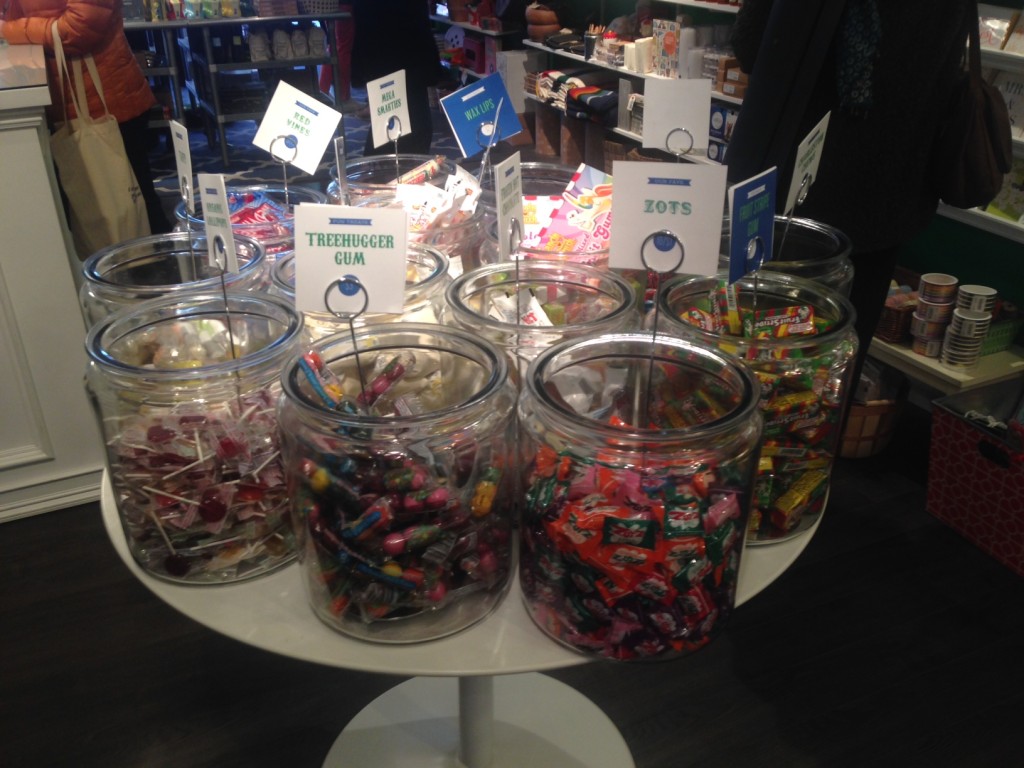 Al di là Trattoria sits on the corner of 5th and Carroll — don't be fooled by its unassuming exterior, this is one of the gems of Brooklyn's restaurant scene. It opened way back in 1998, before 5th Avenue was 5th Avenue, by husband-and-wife team Emiliano Coppa and Anna Klinger. Klinger, the chef, cooks up some of the simplest, most elegant Italian food you'll find in New York, with feather-light gnocchi and an insanely good grilled chicken. (Yes, the chicken is a standout here.) Not to be missed.
There's a lot of Manhattan on the block between Carroll and Garfield Place. You'll find the newly opened Brooklyn version of Grand Central Oyster Bar, where you can get a dozen oysters on the half-shell, shop at their fresh seafood market, or order a pan roast. There's Beauty Bar where you can get a cheap, stiff drink (even if they don't offer manicures as they do at their East Village location). And there's Housing Works, one of the best places to donate your used clothing, furniture and appliances, knowing that your purchases go to support health care access, housing, and advocacy work for New Yorkers living with HIV and AIDS.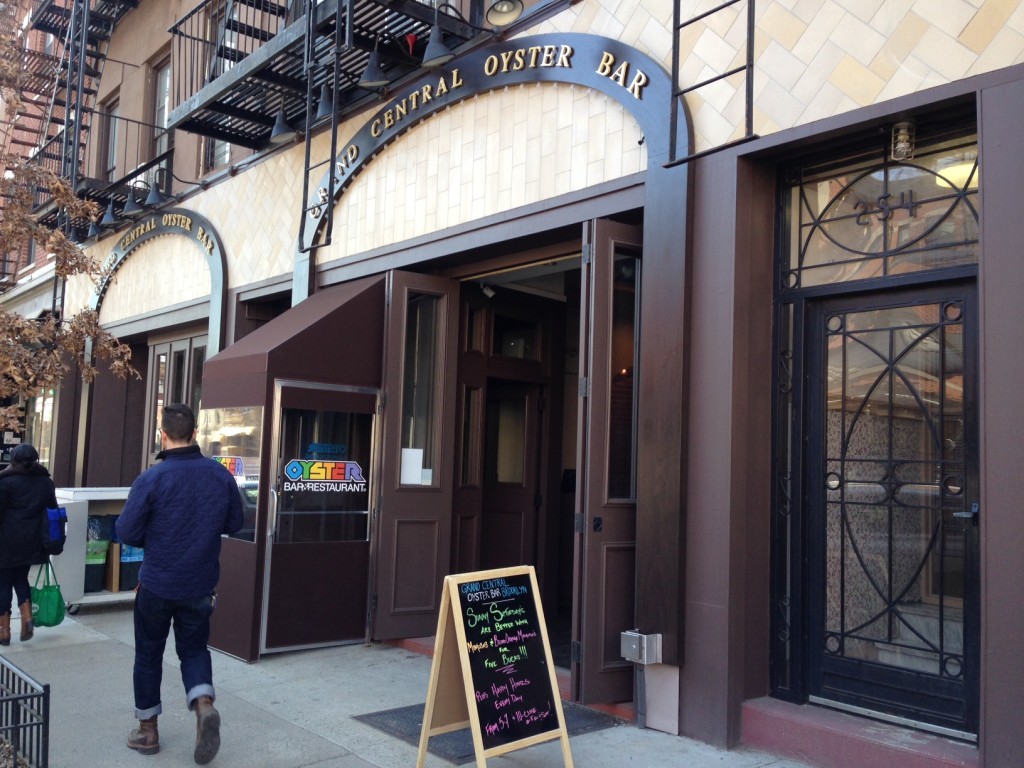 All these spots share the block with a Park Slope original: Pork Slope, the pig-forward eatery from chef Dale Talde. There you can order "The Motherporker," an insane sandwich consisting of cheddarwurst, griddled onions, fried egg, bacon, pickled jalapenos and mustard on marbled rye, and then wash it down with craft beer or whiskey. Why not?
And it just gets better: the block between Garfield Place and 1st Street has got to have one of the greatest concentrations of good eats — highbrow and lowbrow — in the entire city. Right in a row you have Naruto Ramen, Bonnie's Grill, Blue Ribbon Brooklyn, Calexico and Terroir. Ramen, burgers, steaks, chops, sushi, burritos, "beef on weck," crack sauce, rolled quesadillas, wine, meatballs, charcuterie, cheese plates — all from some of the best restaurateurs in the city.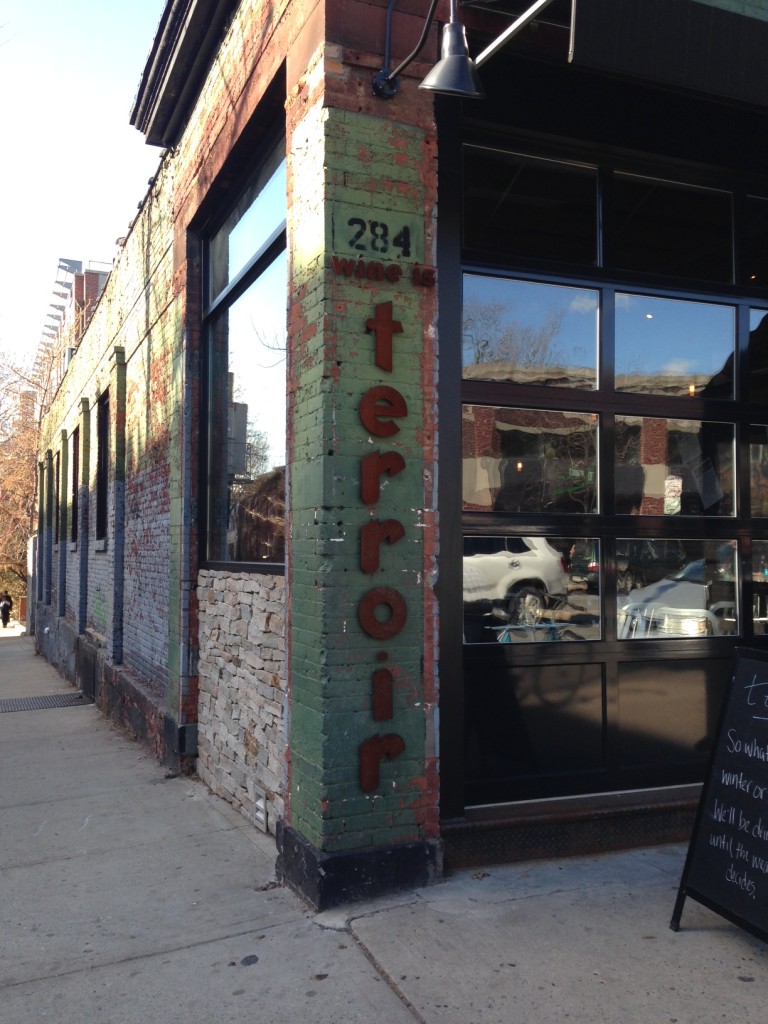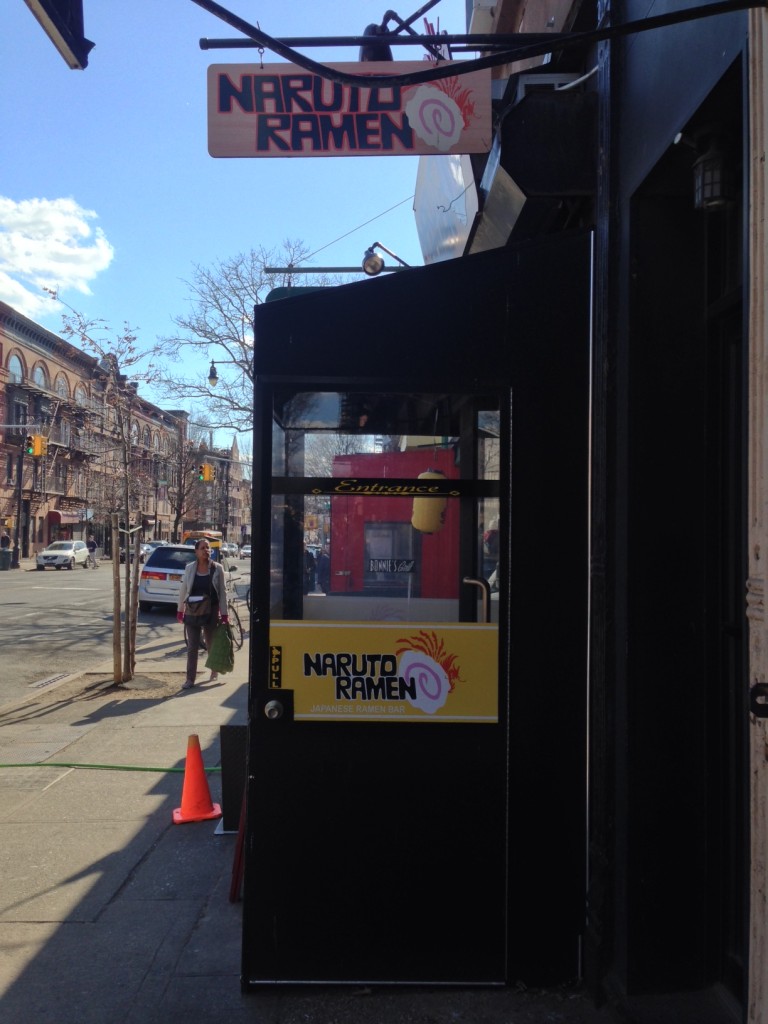 One of the best things about 5th Avenue is that all these new restaurants, bars and boutiques, that coexist with businesses that speak of a different time. In the case of The Stained Glass Store between 1st Street and 2nd Street, it's a reminder of just how many brownstones in the neighborhood have decorative elements like stained glass. (And that you desperately need stained glass superheroes like the ones pictured below in your apartment.)