New York City Rowhouse Manual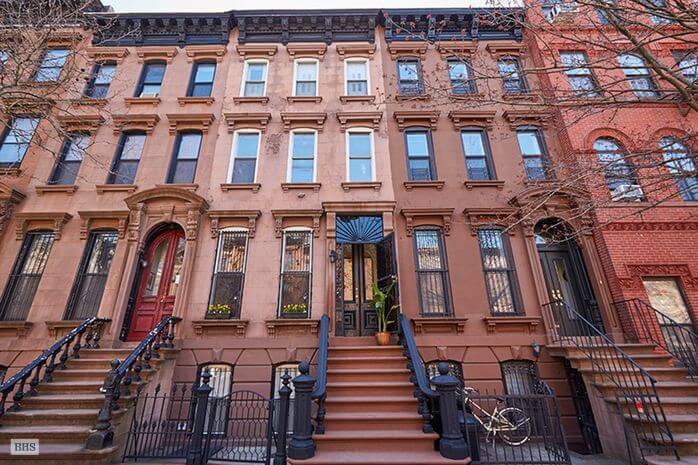 The New York City Landmarks Preservation Commission, under Commissioner Robert B. Tierney and Mayor Bloomberg, published an in-depth manual to rowhouses. If you own a rowhouse, are dreaming of owning a rowhouse, or are interested in rowhouses, the manual provides a wealth of information. From the introduction:
New York City is recognized around the world for its 20th century, glass and steel skyline, yet architecturally it's largely a 19th century city. Much of the New York's architectural distinction derives from its rowhouses, the standard, narrow, three-to-five story residences that were constructed to house an expanding middle class population more than a century ago. These distinctive residences are the dominant building type in the majority of the City's historic districts, and their care and maintenance have a substantial impact on its unique character.
The Landmarks Preservation Commission (LPC) is the Mayoral agency charged with designating and regulating these districts, as well as stand-alone landmarks. It's comprised of a professional staff, and 11 Commissioners who are appointed by the Mayor. In order to protect these special properties, the Landmarks Law requires their owners to apply to LPC to obtain permits for certain types of exterior work before the work begins. The decision to issue a permit rests on whether the proposed work is "appropriate" to the character of a building and/or the surrounding district. This manual is meant to serve as a practical guide for the owners of individually landmarked rowhouses and rowhouses in historic districts who are contemplating exterior changes. The manual is organized as a series of chapters focusing on such basic building elements as air conditioners, windows, doors, walls, cornices and ironwork, how to maintain, repair or restore them and how to obtain a permit for changes to them.
---
Need a professional opinion? Try Brownstoner Services, where you can talk to a concierge (it's free) or browse our community of pros. >>
---
We are aware of the challenges of owning and maintaining a rowhouse, and are here to help ensure that we have the right information needed to issue a permit in a timely, efficient manner. We strongly urge owners to review this manual before applying for a permit or selecting a contractor. Complete proposals that fall within LPC's rules and regulations, which are specified under Title 63 of the City's Administrative Code, take less time to review.
Related Stories
Get Advice on Home Renovation and All Things Brooklyn in the Brownstoner Forum
Backyard and Roof Decks — Everything You Ever Wanted to Know
Need Help? Try the Brownstoner Concierge
Email tips@brownstoner.com with further comments, questions or tips. Follow Brownstoner on Twitter and Instagram, and like us on Facebook.